Los materiales se transforman dentro de la acción en Unidades Materiales, una exposición interdisciplinaria curada por David Eardley.
12 Febrero – 9 Marzo, 2022
avant.dev, Ensenada 107 B, Hipódromo Condesa, CDMX
[Agenda una visita por Mail o Instagram]
---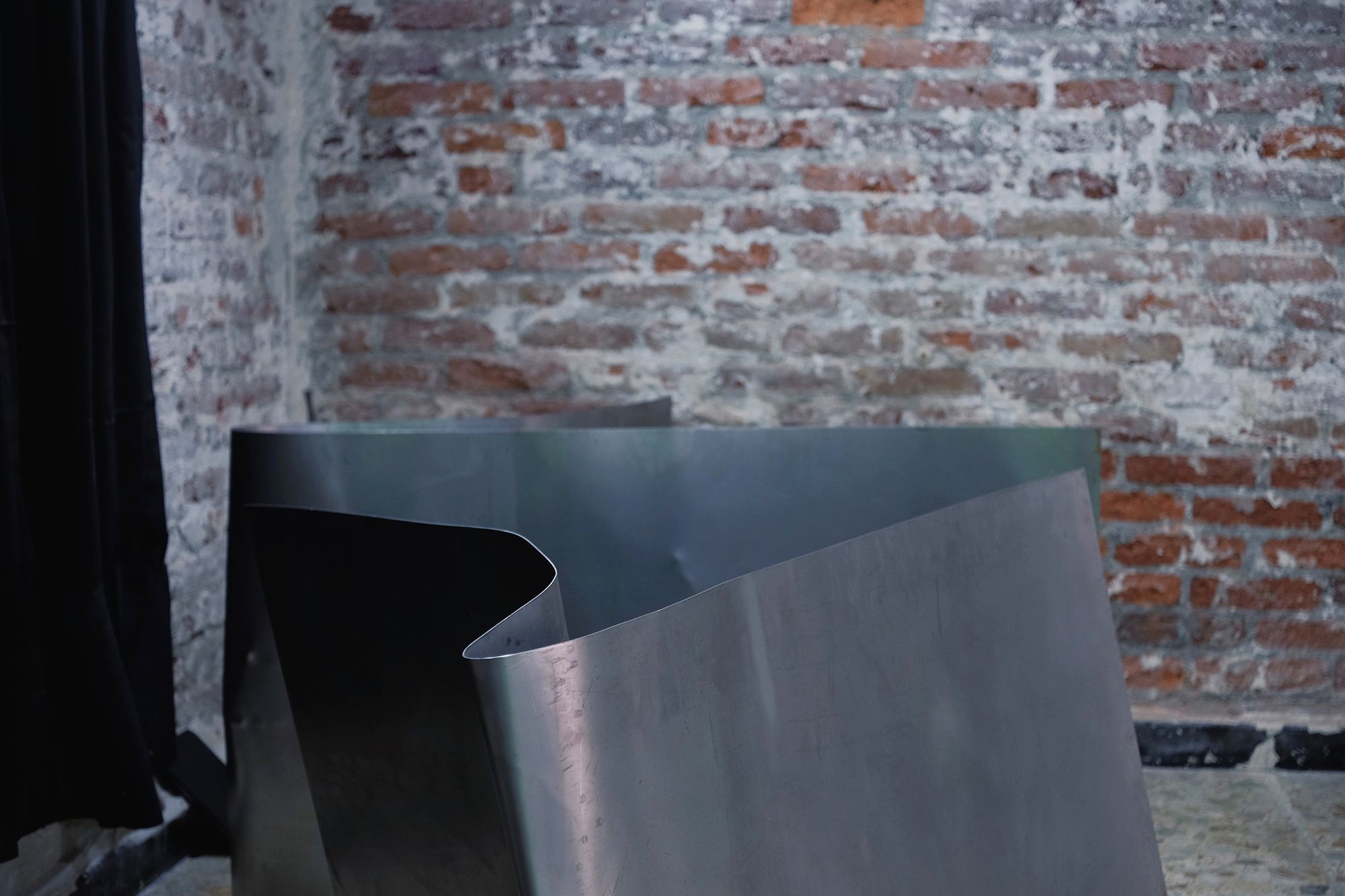 elias [3 ensayos sobre la solidaridad material]
2022
Hierro // Iron
80 cm x 120 cm
---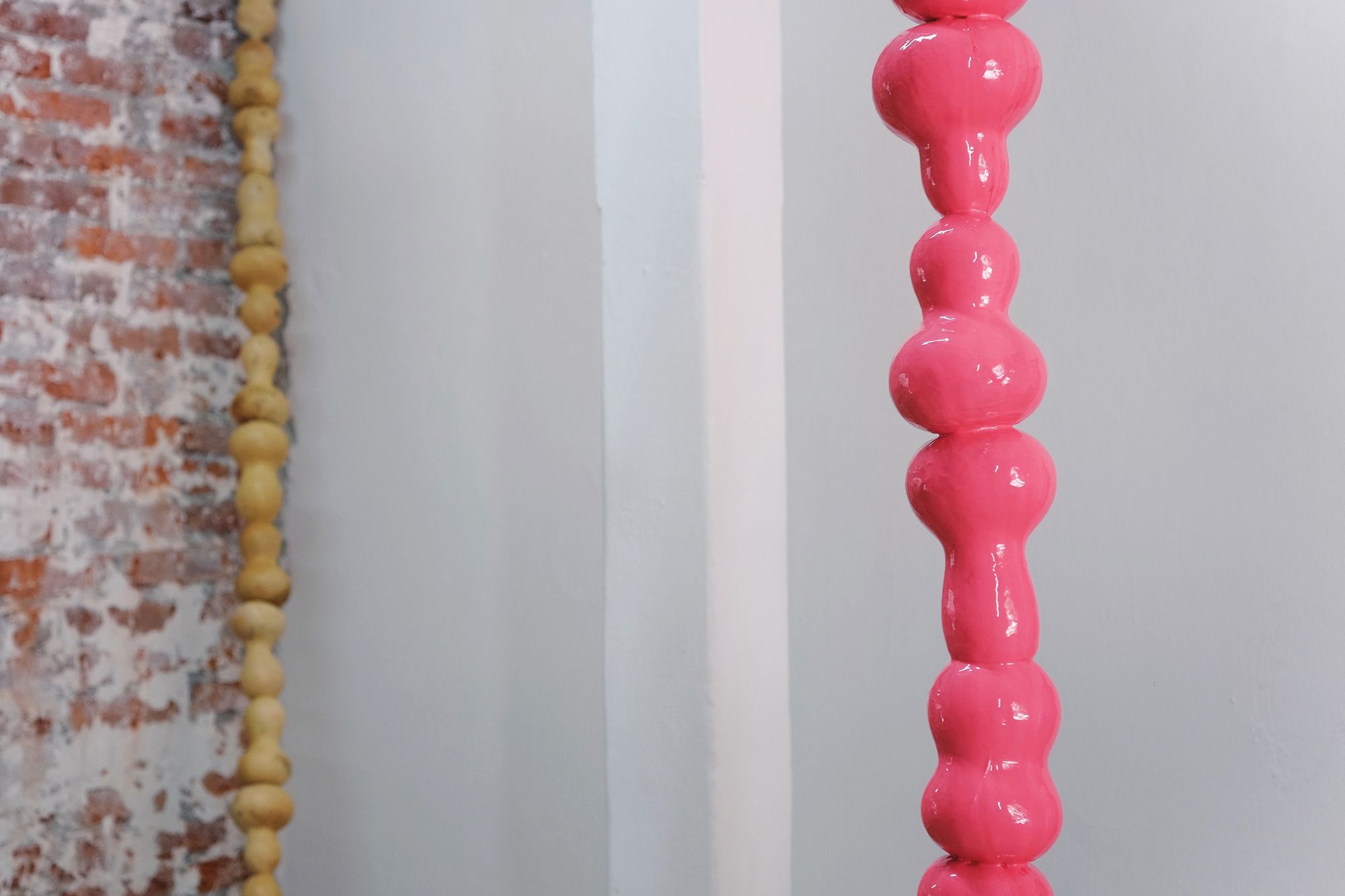 Utensilio Místico No. 1 & 2
2022
Guajes, acero galvanizado, pintura, thread // Guajes, galvanized steel, paint, thread
~193 cm x 9 cm x 9 cm
---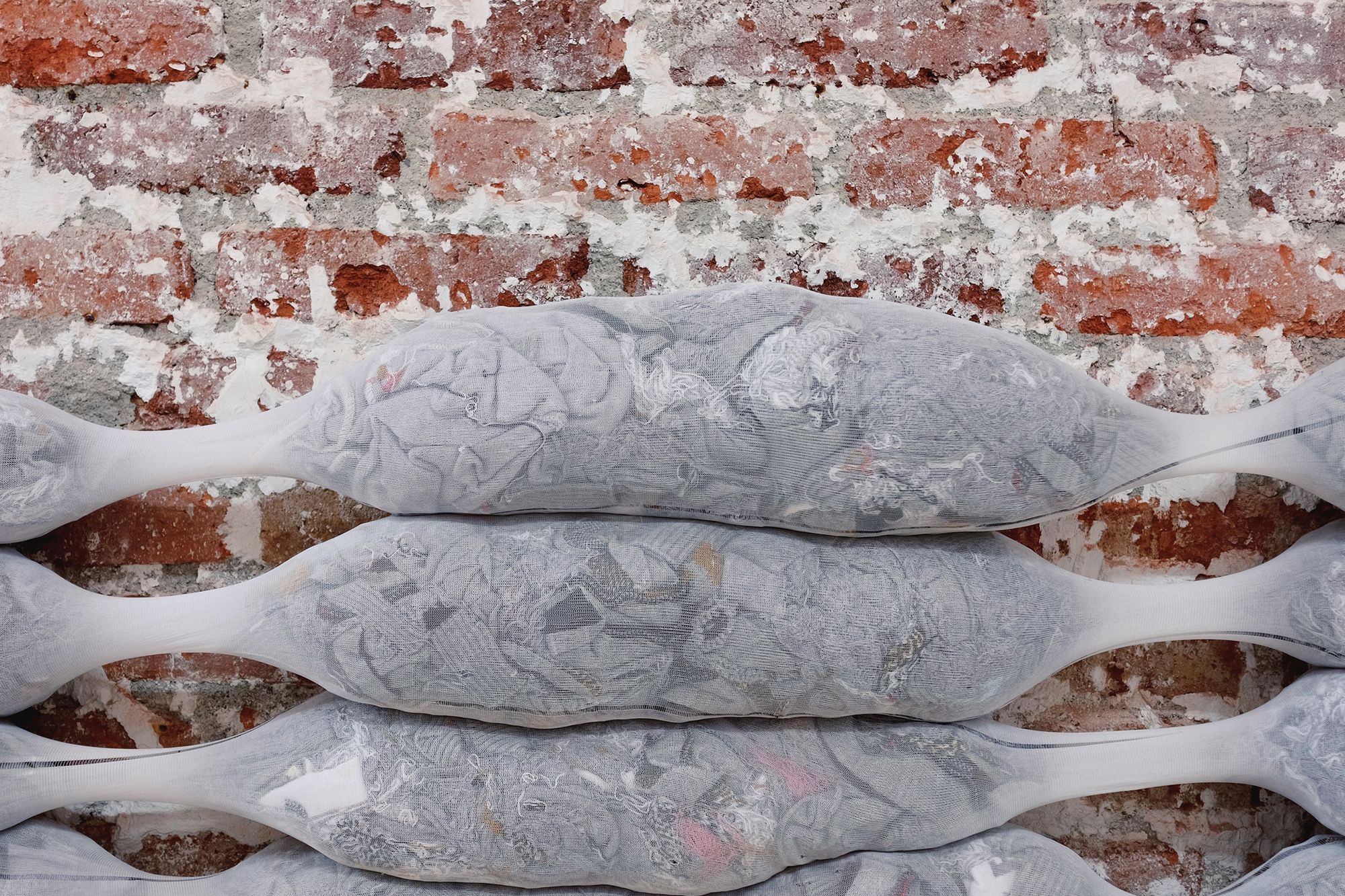 Migrante-5
2022
Residuos textiles, hilados recuperados, tejido de punto sin costuras // Textile waste, salvaged yarn, seamless knitted fabric
175 cm x 120 cm x 20 cm
---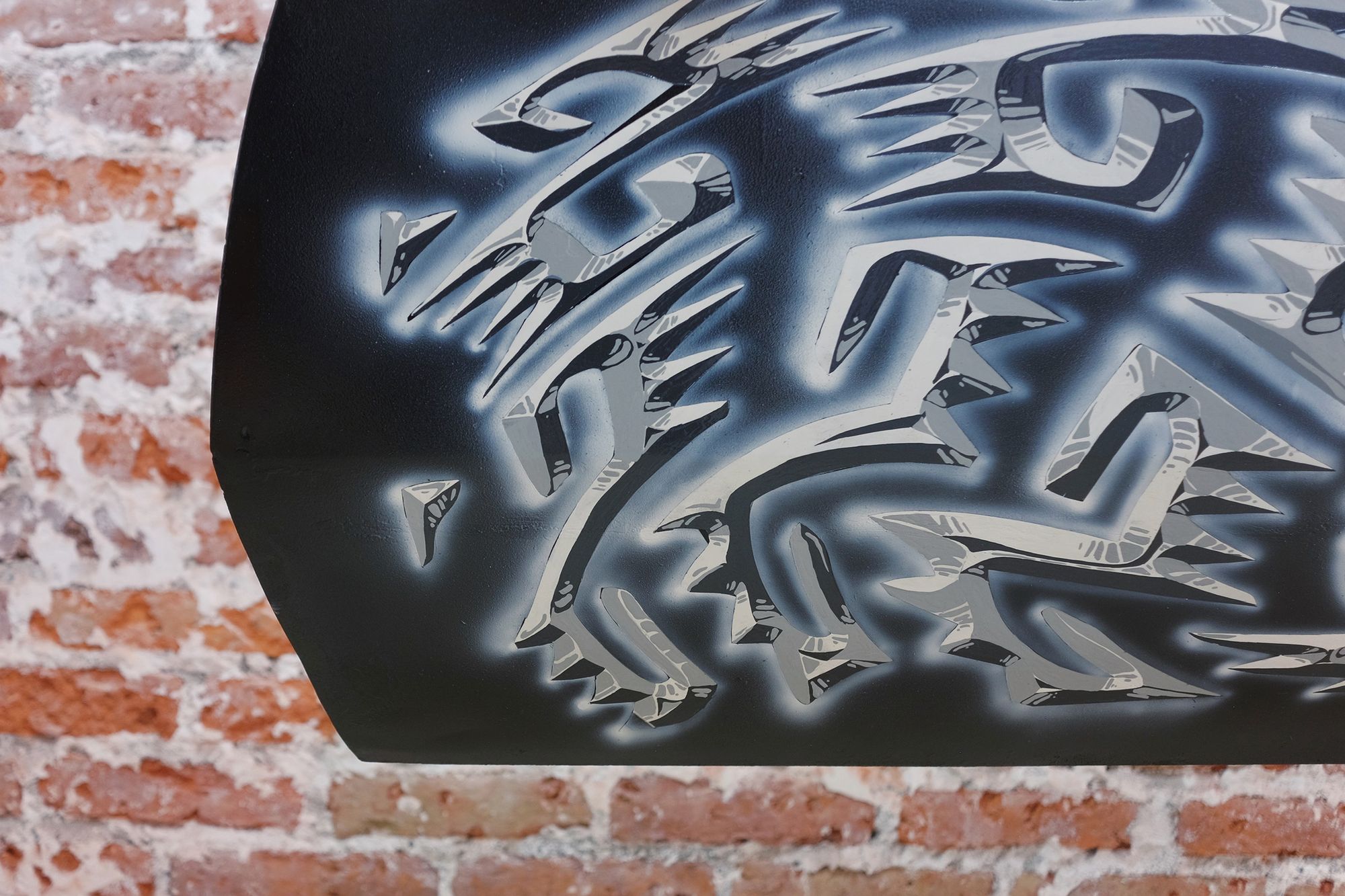 Grecas puerta cavalier
2021
Primer, pintura automotriz, transparente de poliuretano // Primer, automotive paint, clear polyurethane
127 cm x 130 cm
---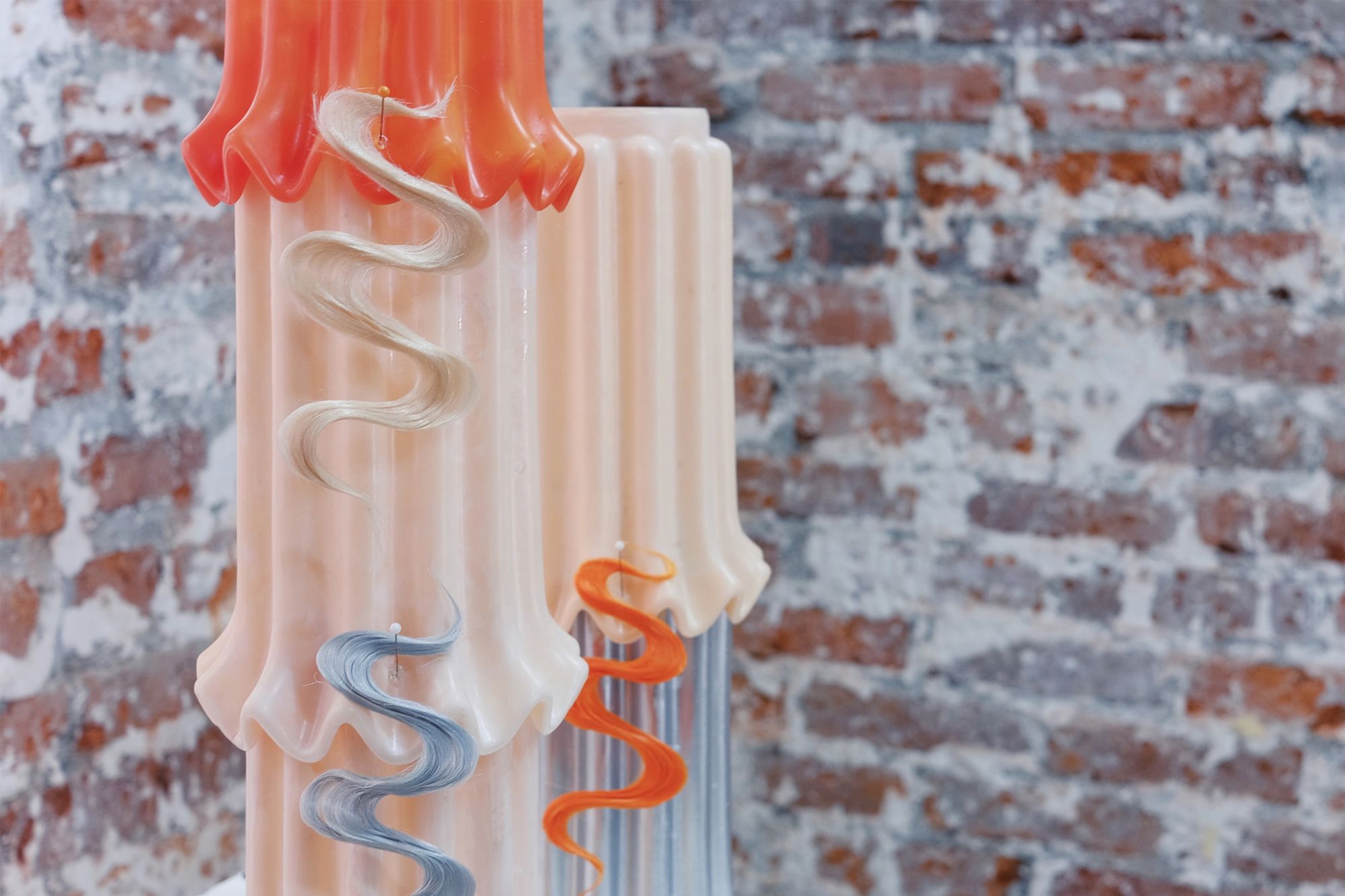 STACK / MONTÓN
2022
Resina fundida, pelucas // Cast resin, wigs
62 cm x 16 cm x 11 cm, 44 cm x 16 xm x 11 cm
---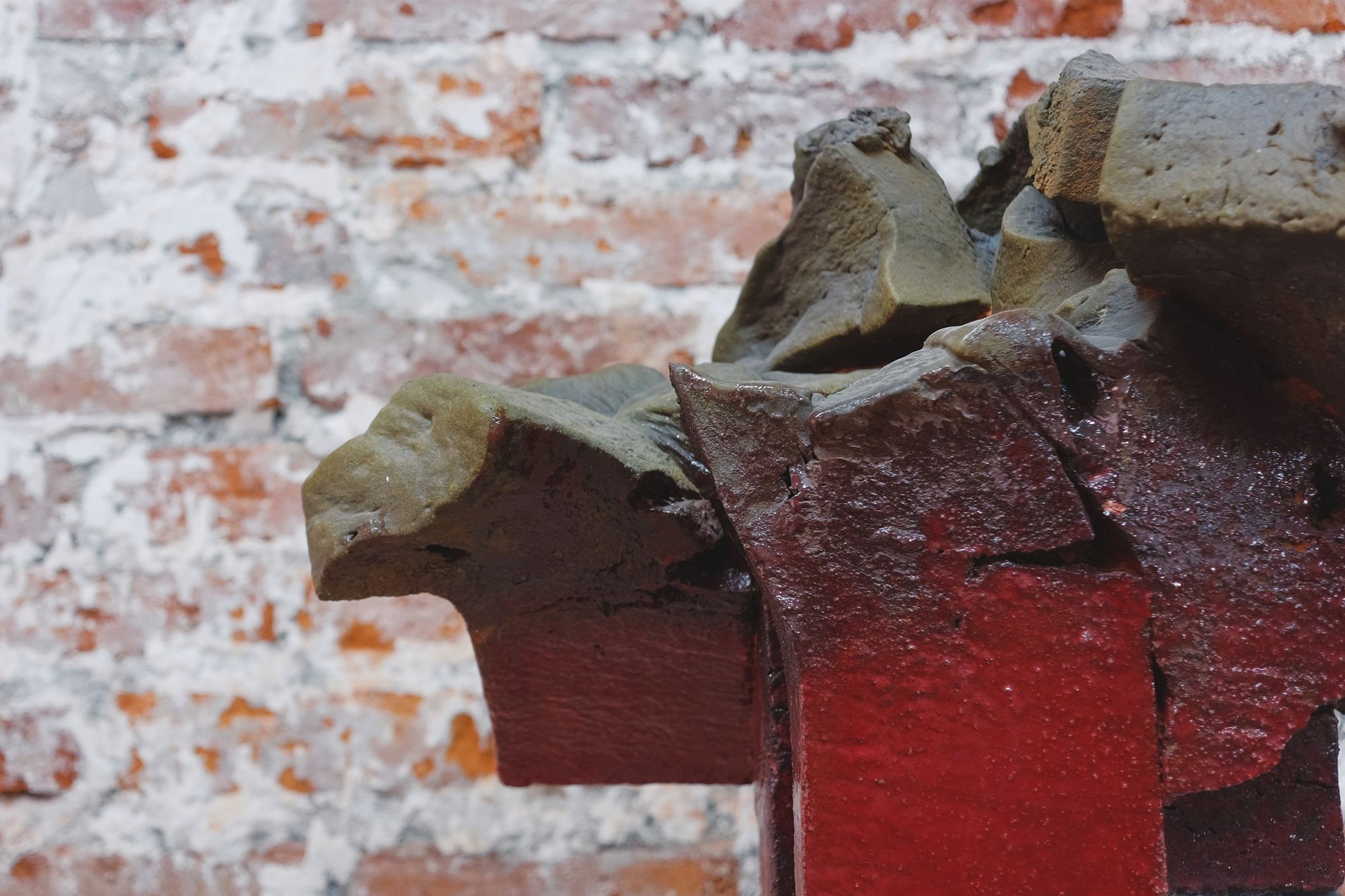 collection 06, sculpture 02
2021
Cerámica esmaltada de baja temperatura // Low temperature glazed ceramic
45 cm x 32 cm x 43 cm
---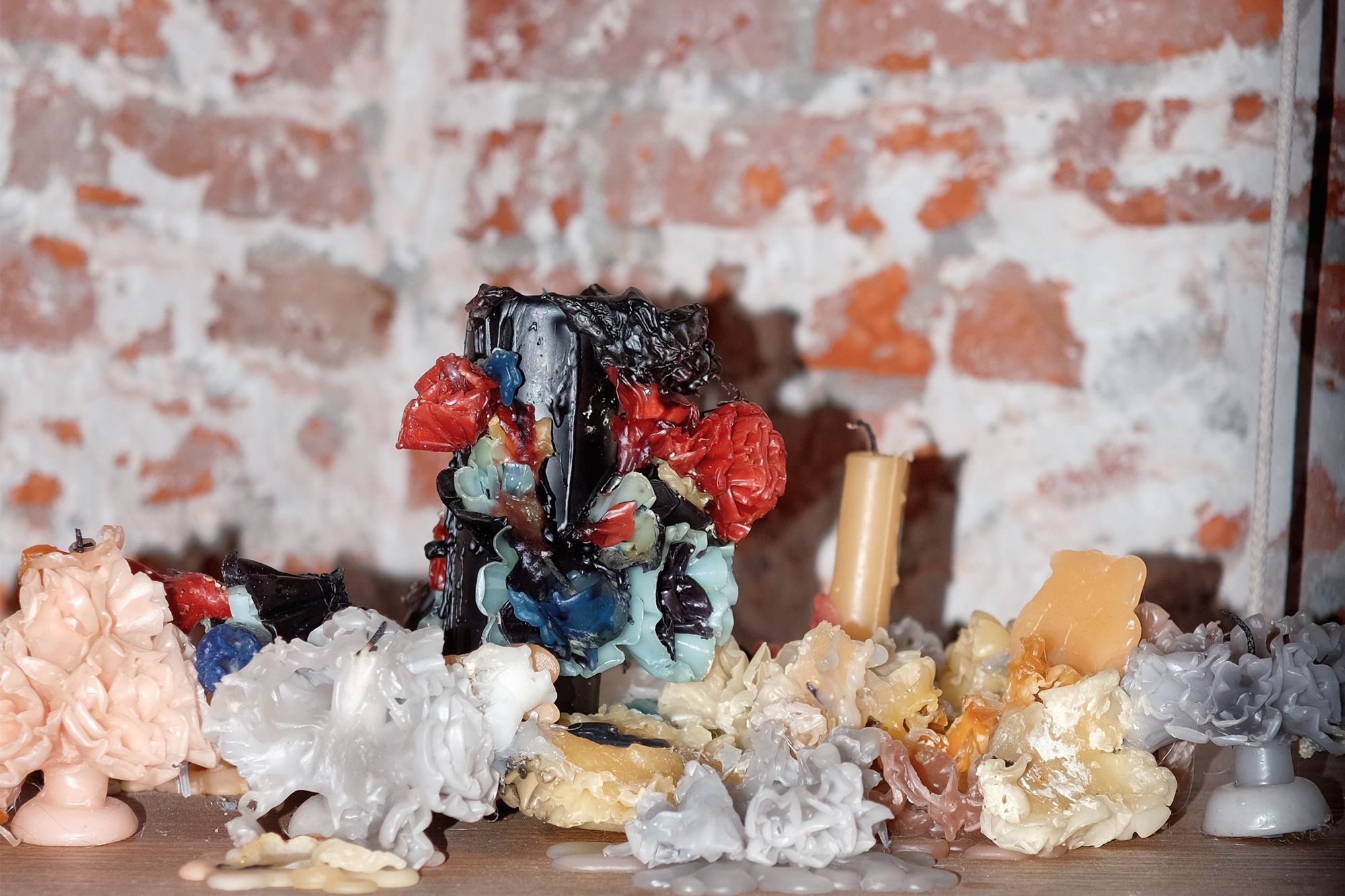 Cera, conversaciones, e intentos
2022
Cera y conversación // Wax and Conversation
30 cm x 20 cm
---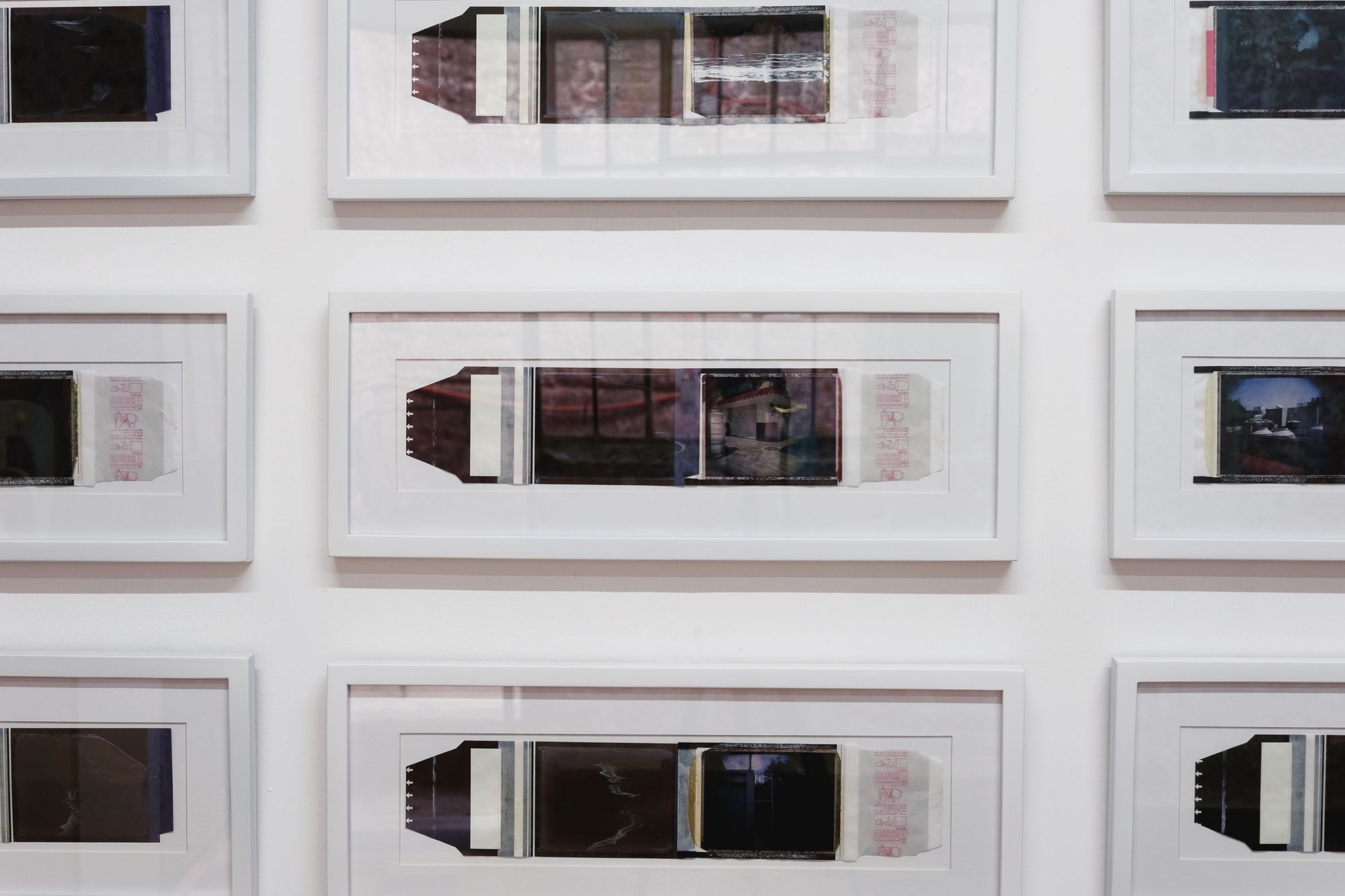 El Barrio Desapareció
2021
16 fotografías polaroid enmarcadas // 16 framed polaroid prints
21 x 51 cm each
---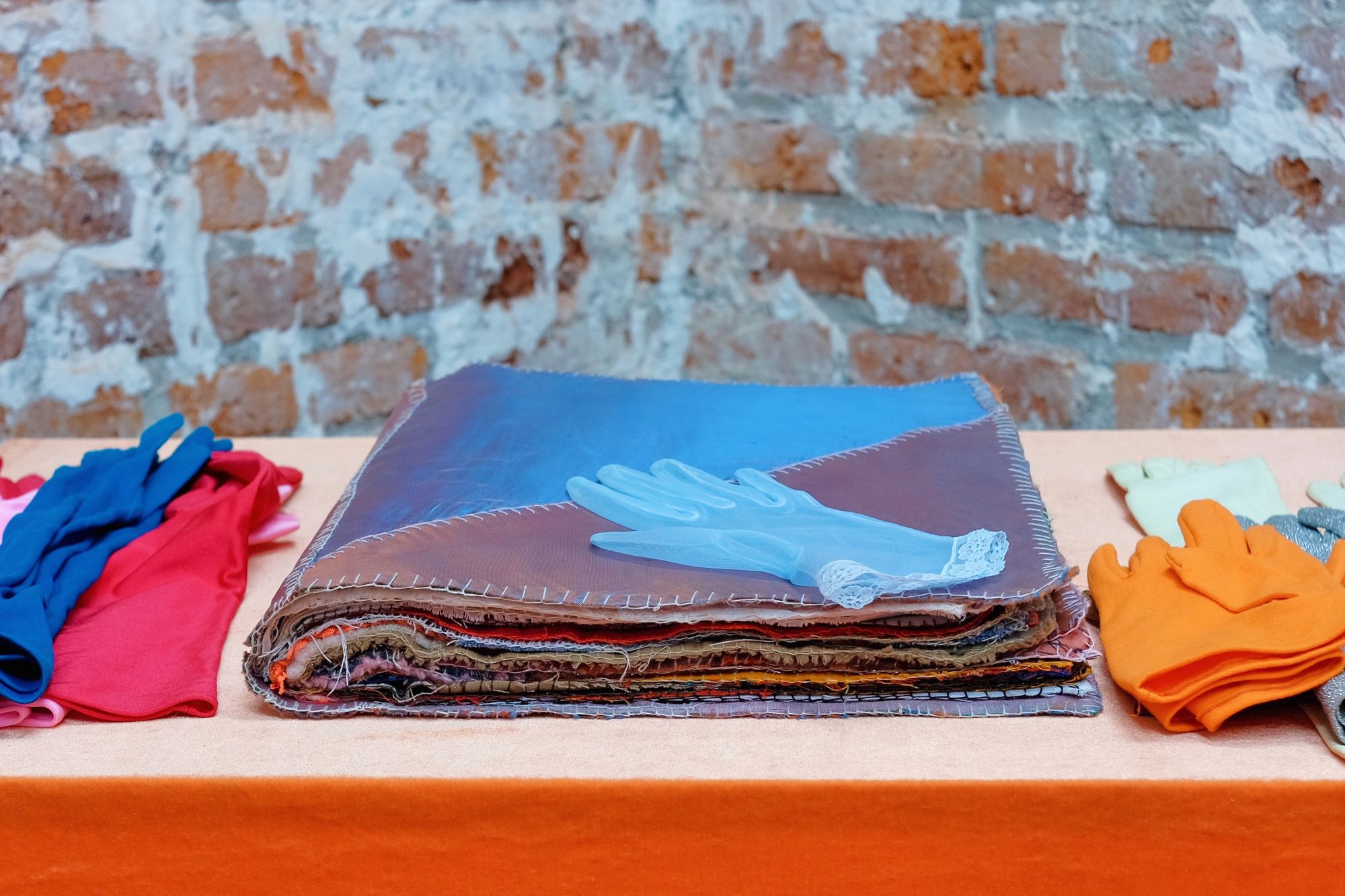 Fuerza
2020
Ropa vieja, retazos, telas usadas // Old clothes, scraps, used fabrics
44 x 34 cm (cerrado), 44 x 68 cm (abierto)
---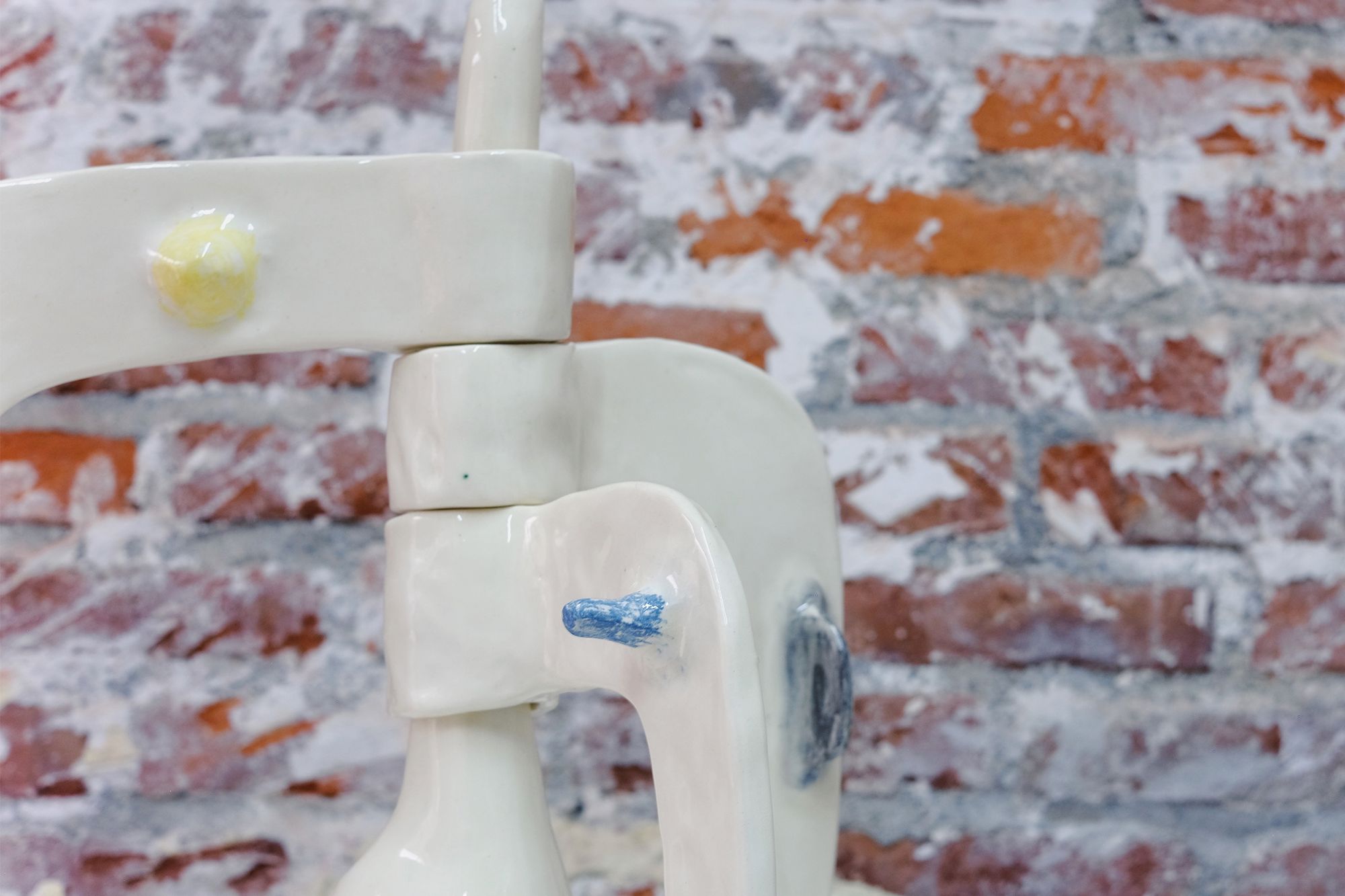 Trayectoria 001 / Aves
2022
Arcilla cerámica blanca, esmalte // White ceramic clay, glaze
~40 x 40 x 40 cm
---
Acerca de la exhibición // About the exhibition
Los materiales se transforman dentro de la acción en Unidades Materiales, una exposición interdisciplinaria curada por David Eardley. Cada artista creará una obra compuesta de un elemento repetido—a través del acto de la repetición, podemos reducir la creación a un flujo de expresión, dentro del cual todos los aspectos variados del proceso creativo son condensados. Esto sirve como una exploración del papel de la materia como concepto tanto como medio.
"A través de esta exposición, espero disolver las limitaciones e impedimentos impuestos por esta esfera y facilitar un nuevo tipo de relación entre el creador y el material, animando al artista a soltar las variaciones del concepto y, en cambio, volverse íntimamente familiar con el potencial de su materia."
– David Eardley
David Eardley es un artista interdisciplinario, curador, y escritor que vive en Cuidad de México. Su trabajo investiga la relación entre materiales y la experiencia humana. Él es el fundador de Pink Essay, un estudio creativo que examinan el diseño de espacio a través de colaboraciónes y proyectos especiales.
–––
Materials are transformed into action in Material Units, an interdisciplinary exhibition curated by David Eardley. Each artist will create a work composed of a building unit repeated—through the act of repetition, we are able to reduce creation to one stream of expression, wherein all the variant aspects of the creative process are condensed. This serves as an exploration of the role of material as both concept and the medium.
"Through this exhibition, I hope to dissolve the boundaries and constraints imposed by this unary and instead facilitate a new kind of relationship between the maker and the material, encouraging the artist to release the variations of concept and instead become intimately familiar with the potential of their material."
– David Eardley
David Eardley is an interdisciplinary artist, curator, and writer based in Cuidad de México. His work explores the relationship between materials and the human experience. He is the founder of Pink Essay, a creative studio exploring the design of space through collaborations and special projects.