Hosted at Avant.Dev in Mexico City and featuring @abssys, @sammmiejo, @payattention2me_, @danikavan, plus @imaabs from @n_a_a_f_i.", AQNB presented its first event in Mexico City with arts collective & gallery series @tersermundo, No Hubo Testigo, @aqnb & @toxic_positivist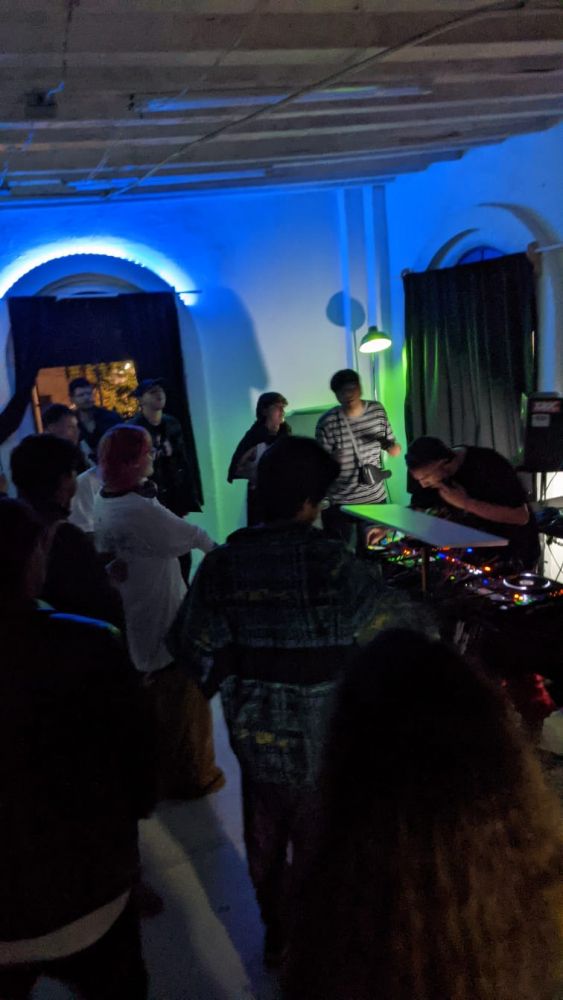 The show took place inside of the collective's 'NEOmetéotl' exhibition on anti-curatorial practices in digital art, and featured live music and DJ sets from Abssys, ATTENTION WHORES, Zhandra, Sammie Jo and surprise NAAFI label announcement Imaabs. The titular audio-visual performance from AQNB music editor Matt Dell and Tequisquiapan-based artist Mya Gómez translates to 'There Was No Witness' in English and draws on personal experience to ask deeper philosophical questions around notions of power, agency, and freedom. The impressionistic piece included sound from Gómez, as Dell's spoken word text offered a series of perspectives on movement and identity across the Metaverse and other social conditions:
"Time stopped on the second, suspending the clouds drifting in the pale
blue atmosphere for a moment, the sole sound of still waters pacing gently
like a Big Mood, totally unbothered, unaffected, just feeling."**
Text courtesy of AQNB.