Visits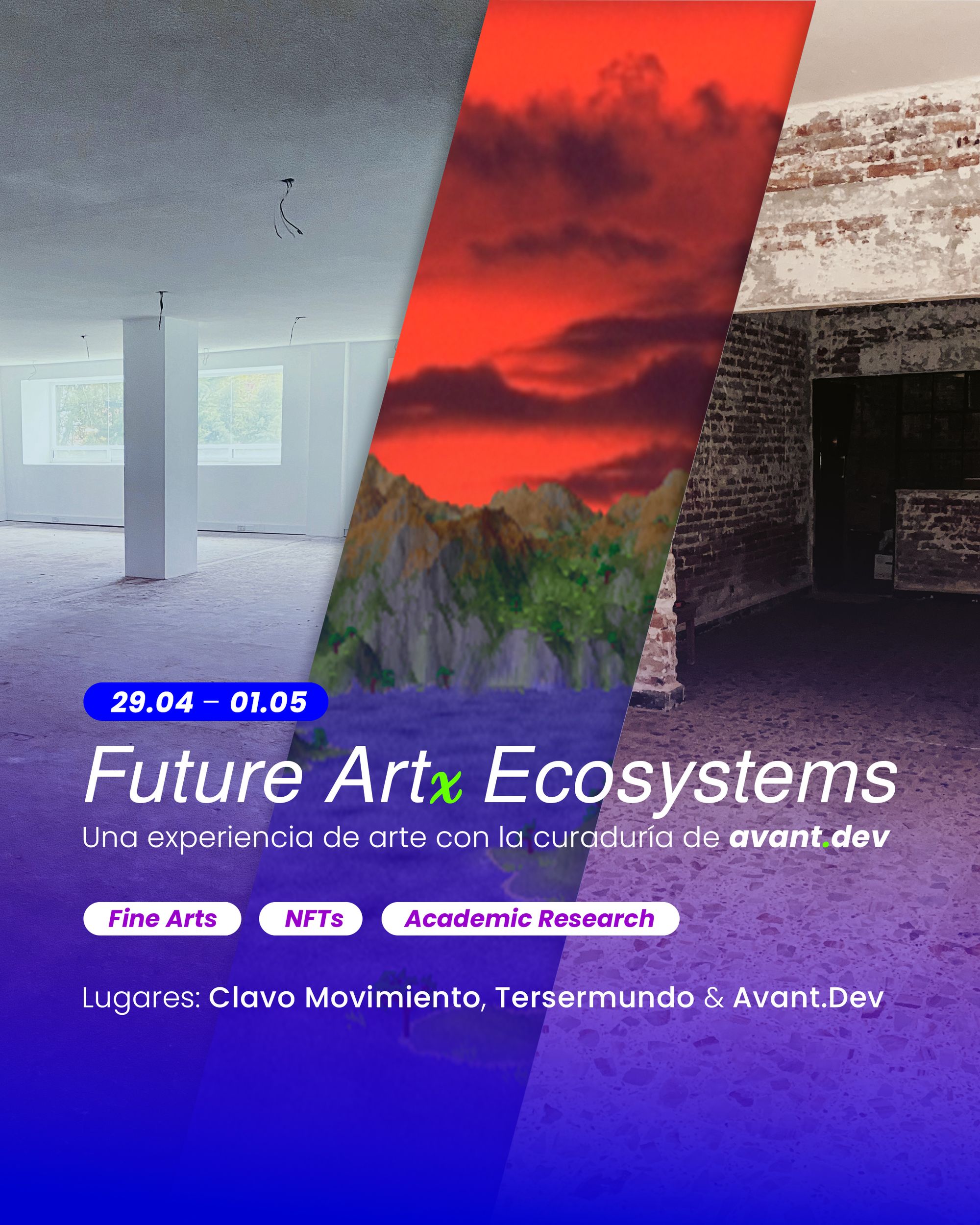 Español
Future Artx Ecosystems, es una experiencia alojada física y virtualmente en una galería, una feria de arte y el metaverso, del 29 de abril al 1 de mayo, 2022, Avant.Dev presenta Future Artx Ecosystems: una experiencia de Fine Arts, NTFs e Investigación Académica.

Lugares:
– Clavo: Querétaro 169, Roma Norte, CDMX
– Tersermundo: www.tersermundo.com
– Avant.Dev: Ensenada 107 B, Hipódromo Condesa, CDMX
Más acerca de la exhibición, clic aquí.
–––
English
Future Artx Ecosystems, is an experience hosted physically and virtually in a gallery, an art fair and the metaverse, from 29th April to May 1, 2022, Avant.Dev presents Future Artx Ecosystems: an experience of Fine Arts, NTFs and Academic Research.
Sites:
– Clavo Movimiento: Querétaro 169, Roma Norte, Mexico City
– Tersermundo: www.tersermundo.com
– Avant.Dev: Ensenada 107 B, Hipódromo Condesa, Mexico City
More about the exhibition, click here.